NCLEX Info

>>
Review Topics

>>
How to Write Your Nursing Resume and Get Hired
Not only are you trying to probably balance finally getting some sleep after grueling months of school - but many of you might be also working, looking for a new nursing job, and interviewing for one. I know this can be a stressful time trying to keep family, life, jobs, studying, and the job search ball all up in the air but keep at it. It will be well worth it once you finally are a nurse and achieve what you have worked so hard for. Just a little bit longer and you will finally be there!
Here are some tips when it comes to compiling your resume and professionalism during the interview process.
Resume
1. Keep it short and sweet. You are at the beginning of your nursing career. Put the pertinent information on your resume and keep it to 1 page or 2 pages maximum.
2. Include details: such as certification numbers, license numbers, and any training you have done such as BLS, ACLS or PALS.
3. Consider looking at templates or using a service. There are many free services that can help you take your information and make it look good. Also, remember to format and make cover letters and a thank you letter you can personalize for each job so they look similar.
4. Use headings: Headings can help break up and organize your information so it is easy to find. Common nursing headings to include might be, professional summary, core qualifications, experience (paid or non-paid), education, certifications, publications/projects (if you have any), community involvement, references, and keywords.
5. Professional summary: Work on a catchy and sincere 2-4 sentence professional summary. Put it first thing right under your contact information. Often interviewers don't even read past this. Mine is "Thank you for your time. I am a board-certified family nurse practitioner and nurse educator with experience in Pediatric Gastroenterology, Aerodigestive, Infusion Medicine, PICU, Medical-Surgical Nursing, and Education. I have served in many leadership positions and am looking for a committed nursing career opportunity to serve pediatric patients in order to improve their health and clinical outcomes."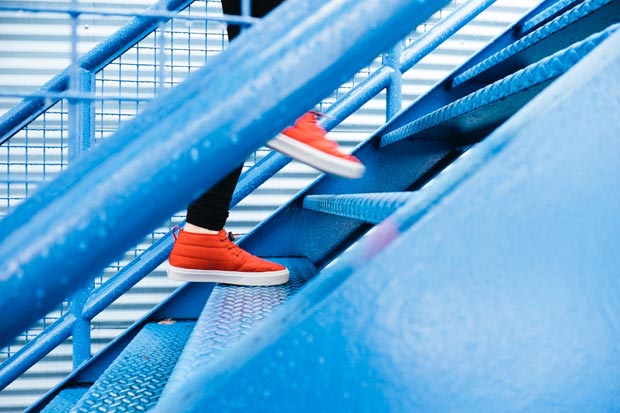 6. Specify your resume file name to your name. Like NurseAmyResume2021.doc and make your cover page NurseAmyCoverPage2021.doc. You would be amazed at how easy it is for a recruiter to download and lose something. This will also make it easier for you to find and keep it current
7. Make your resume and cover letter specific to every job you apply for. Take the time to research WHO YOU ARE APPLYING TO. I like to write at least their title on my cover page: "Dear PICU Nurse Manager"...
8. Spellcheck. Need I say more?
9. Use the same font - or promise your graphic design buddy free healthcare for life if you get the job if they make your resume look pretty.
10. Include the names, phone numbers, and emails of at least three professional references. And key point - ask your reference beforehand if they can provide a GOOD or EXCELLENT reference for you. If they say yes, then let them know to expect it. If you can read their face or they say no, then let them off the hook.
OK, so you submitted your resume and now you have an interview! Before you bite off all your nails - here are a few pointers.
1. Practice with a friend. Have them ask you all the questions you know are coming beforehand "How would you deal with a difficult patient", "How would you deal with a difficult colleague", "What would you do if you saw a colleague doing something in error", "How do you handle stress", and "What are you looking for in a job"
2. Prepare one or two questions for them. It is becoming less of a faux pas to ask about salary or pay during an interview, you can ask in a discrete manner that removes pressure from the interviewer such as, "Is there a Human Resources office that can discuss salary with me?" Have one or two questions regarding your future as their employee for when they ask you "do you have any questions?" An example of this would be, "What role would I have with patient education in this role?' It implies that you have critically thought about your future with this employer. Other examples include "If a nurse came to her manager and said that she needed x supply to do her job and didn't have it, what would you do?" or "what type of management style do you feel like you have?", or "what opportunities does your workplace have to help promote my professional development and lifelong learning about nursing?" or "What type of mentorship programs do you have for new graduate nurses?"
3. Dress well. You don't have to wear an expensive Italian suit but dress nicely, cleanly, and well-pressed. Do your hair neatly. Make sure you match - don't wear a brown suit with black shoes. If you are applying to a bedside position it is commonplace to wear clean, wrinkle-free scrubs. Your appearance is the first thing they will see.
4. Be early. Plan to arrive at least 30 minutes early on site. Sometimes I sit in my car and sing an upbeat song to get out the stress bunnies. Often I walk close to where I need to meet the recruiter/manager and find the closest bathroom and hide for a few minutes until it's time. The key is to be about 10 minutes before your allotted time. Make sure you introduce yourself to the secretary and make sure she/he knows you are there for an interview with the right person.
5. Smile, introduce yourself and use a firm handshake. Don't cut off their circulation, but don't be a wimp either. A wilted handshake doesn't convey confidence or a nurse that can handle difficult situations.
6. Bring a copy of your resume and references on a nice paper. You would be amazed at how busy nurse managers are keeping people alive and nurses happy. This gesture will go a long way.
7. Prepare a portfolio. I have a small black 1/2 inch binder that I bring with samples of my work. In it I have a copy of my resume, copies of any licenses, certifications, driver's license, current immunizations, samples of writing, recommendations, professional evaluations, and transcripts. People have literally told me that when they see that I have even brought it - they are SOLD. This conveys to them how organized and prepared I am going to be at my job. They want me.
8. Say Thank You. Thank them for their time with a handshake and smile before you leave. I also send a handwritten thank you card the next day.
You are going to do great - don't sweat it!